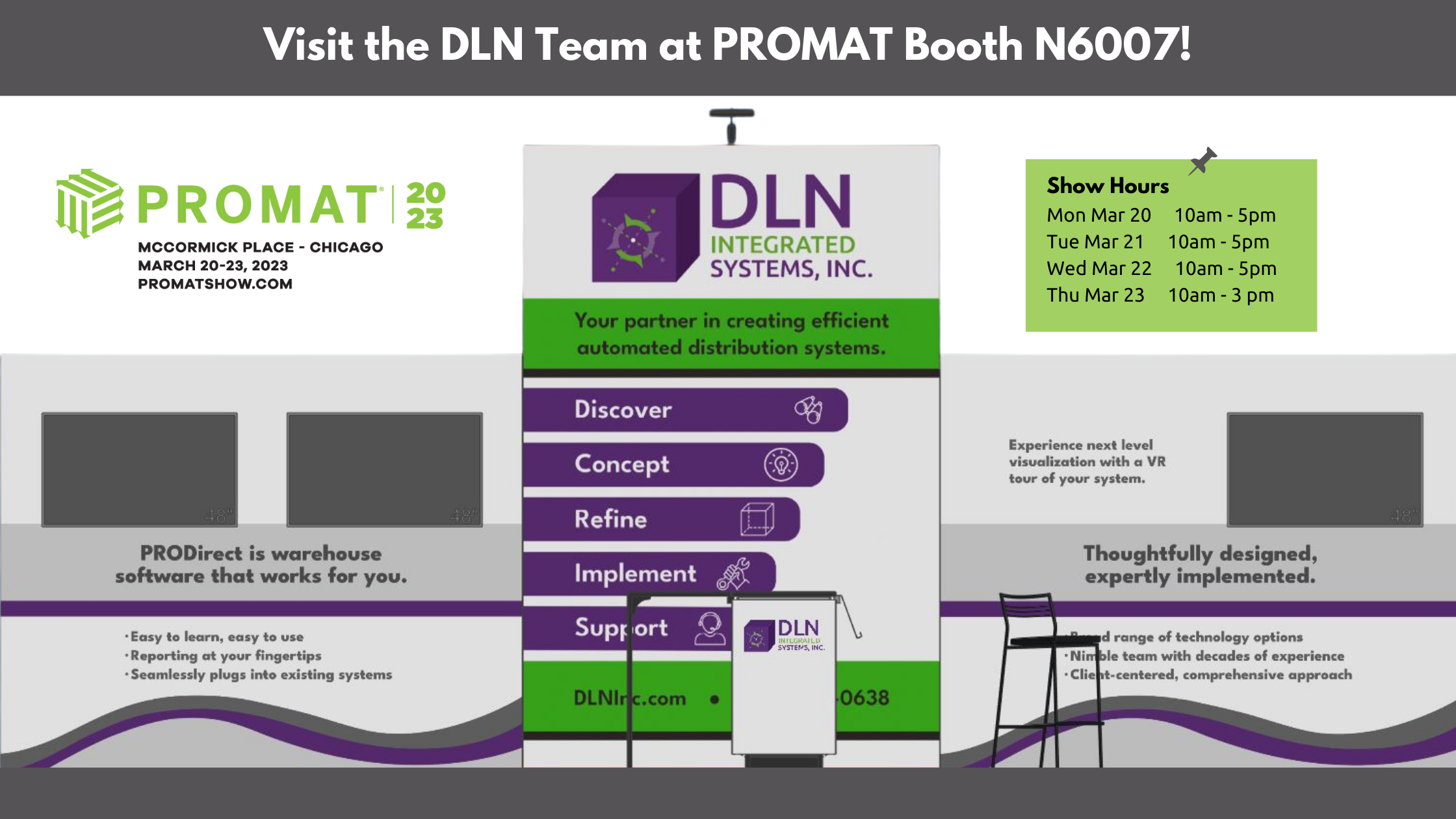 DLN is an independent systems integrator with a 20 year track record of creating efficient and effective automated distribution and fulfillment solutions for our clients. Our team is dedicated and experienced in solving your toughest material handling challenges.

Our nimble approach is centered on your needs and business goals, and begins with a deep understanding of your operational objectives now and in the future. DLN's full service offering includes data analysis, operational assessment and strategy creation, along with design and implementation of your new or retrofitted system. Lifecycle services provides ongoing maintenance and support to keep things running smoothly.
PRODirect Warehouse Software
DLN's PRODirect is a flexible, powerful warehouse software that easily connects with all of your existing systems. See it in action at PROMAT!
Easy to learn, easy to use

Reporting at your fingertips

Seamlessly plugs into existing systems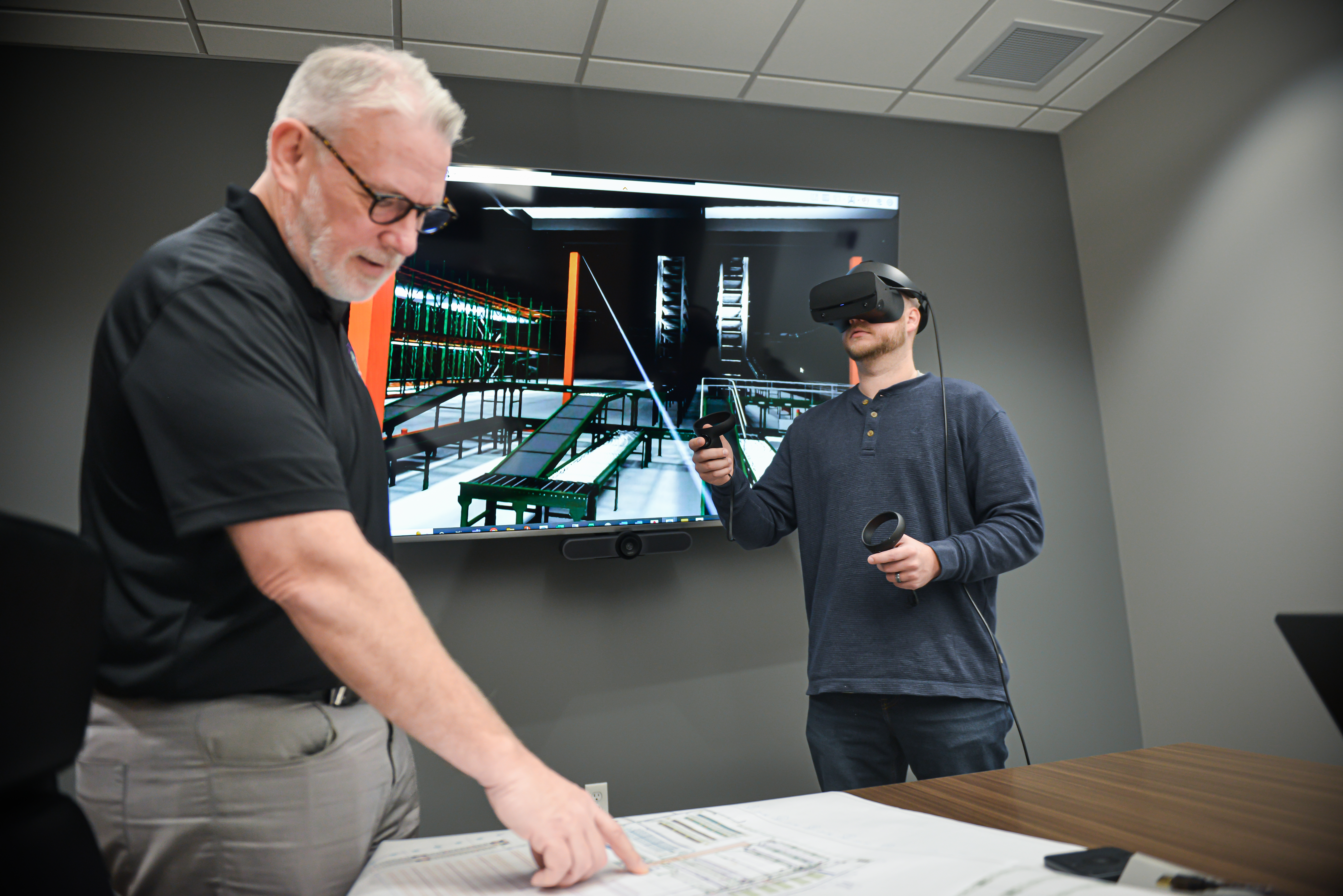 VR Tour of Automated System
DLN's expert team designs and implements creative distribution and fulfillment systems that work for your business. Take a virtual tour of an automated DC at PROMAT!
Broad range of technology options

Nimble team with decades of experience

Client-centered, comprehensive approach
On-Floor Seminar
When it comes to designing a facility or system upgrade, order picking takes center stage. While there is no doubt that picking is key, a common mistake is made: underestimating the upstream processes that makes accurate picking possible.

Inbound processes such as receiving and put-a-way have their own challenges and failing to address them early on in the design effort could cause problems.

During this session, we will discuss some of the unique challenges of inbound processes and solutions for streamlining operations.
Presented by DLN's Ricardo Parra, Director, Solutions Development
Wednesday, March 22 from 10:30 - 11:15 AM

Emerging Technologies & Sustainability Theatre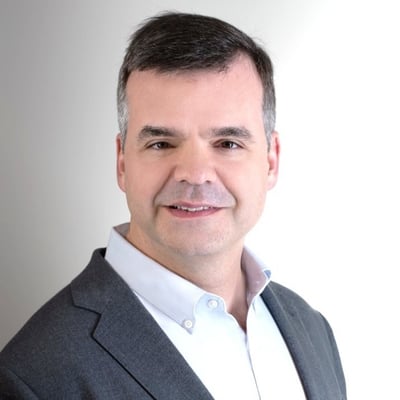 We've Worked In A Variety of Industries